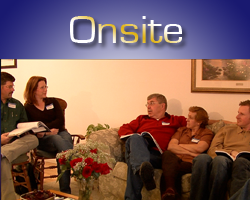 2=1 classes are offered onsite as Coaching Couples open their homes weekly to teach dynamic lessons of God's plan for marriage. Along with teaching, Coaches engage couples in interactive discussions of what God is doing in their lives. After the course is finished, the class invites other couples to come and hear what God has done for them. Strong bonds are created in these classes and many couples continue being friends long after the class has finished.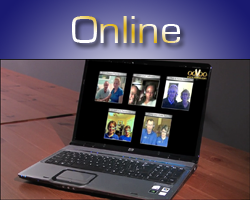 2=1 classes are also offered via the internet through online, interactive teachings. No longer is location a barrier to you joining a class and learning the biblical principles that will transform your marriage. As long as you can access the internet then this course is very accessible to you. All couples in a class are connected together for teachings and can see and interact with each other.
Registration (United States and Canada)
To register for a 2=1 class, you must have the contact information for the Coaches who will be conducting the class. When you register, you will be asked to enter that information to continue registration. Please contact your Coaching Couple to obtain access to the registration area. If you don't have your Coaches' contact information, please contact us.
To register online, you must pay your registration fee by either Credit Card or PayPal.
Please select the course or seminar you want to register for.